Earn 2 points for writing a review for this product
Fraxel DUAL laser treatment targets aging and sun-damaged skin with microscopic laser columns that penetrate deep into your skin to expedite your body's remodeling of collagen.
Do You Have a Special Occasion Coming Up?
Laser Resurfacing Special:
Purchase Full Face & Neck, get the Neck Treatment FREE!
Fraxel® Dual Restore Laser Resurfacing Full Face & Neck
•Purchase Single Treatment for $1500 ($300 Savings) or Package of 2 for $2700 ($700 Savings)
VIP Pricing Applies
*Cannot be combined with other specials. Must be used within 12 months of purchase date. Free neck treatment has to be done the same time as face treatment. Add to cart and discount will apply.
This service is available at the following locations: Flower Mound Location only. Consultation required prior to receiving treatment.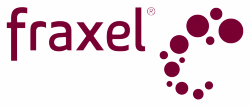 Ablative vs Non-ablative
Traditionally, two kinds of laser treatment have been available for cosmetic skin treatment: ablative and non-ablative. Typical ablative treatments, which use a high temperature to vaporize unwanted tissue, can be effective—but with significant side effects and several weeks of recovery time. Non-ablative treatments, meanwhile, have very few side effects and low downtime, but they commonly require numerous treatments to produce more modest results.
Fraxel delivers the potency of ablative treatments with the gentle safety of non-ablative lasers. So you get the best of both worlds: dramatic results and less downtime. The Fraxel family of products has three treatments, all delivering remarkable results safely with fast recovery.
Fraxel DUAL 1550/1927
Fraxel DUAL 1550/1927 laser treatment is a non-ablative procedure for mild to severe skin damage. It targets aging and sun-damaged skin with microscopic laser columns that penetrate deep into your skin to expedite your body's remodeling of collagen. And since the laser treats only a fraction of tissue at a time, it leaves the surrounding tissue intact, which promotes very rapid healing. Fraxel DUAL 1550/1927 treatment resurfaces your skin by stimulating the growth of new, healthy skin cells from the inside out.
Fraxel DUAL 1550/1927 is a relatively easy procedure to recover from. The treated areas are slightly swollen and pink for one to two days. Many patients are able to return to normal activities and work the following day, but I would give yourself 2 to 3 days (treat on Friday, looking good back at work on Monday). It is very important to avoid sun exposure after the treatment, so wear your sun block.
The expected results should be improved tone, texture, and color of your skin with lightening of brown pigmented spots. There is very minimal skin tightening, although the crow's feet area lateral to the eyes seems to show good improvement. Your overall appearance is fresh, rested, and naturally slightly younger.
More Information
Benefits

Smoother, fresher, younger-looking looking skin.
Improved tone and texture.
Erasing of unwanted brown spots.
Reduced fine lines and wrinkles around the eyes.
Improved appearance of acne scars and surgical scars.

FAQs

| | |
| --- | --- |
| What side effects can I expect after a Fraxel DUAL 1550/1927 treatment? | Swelling and redness are the most common side effects from a Fraxel DUAL 1550/1927 treatment. Any swelling is typically minimal and subsides within a day or two, and any redness typically fades within a few days. Other temporary side effects may include minor itching, dry skin, peeling or flaking, and a bronzed skin appearance. There is a limited risk of infection, hyperpigmentation |
| Treatment Type | Fractional Laser Skin Resurfacing |
| Treatment Problem or Condition | Acne Scarring, Age Spots/Sun Damage, Fine Lines, Hyperpigmentation/Uneven Skintone, Large Pores, Scars, Wrinkles |
| Size | N/A |
| Brand | Solta Medical |

Maximum benefit is usually achieved with an average of 3 to 5 treatment sessions spaced about 2 to 4 weeks apart.

Wear sunscreen of SPF 30 or higher, avoid direct sun exposure for at least 3 months after your last treatment, and wear a wide-brimmed hat when you're in the sun.

During the first 24 hours after a treatment, your skin may feel as though it is sunburned, and it will appear pink or red. You can wear make-up to reduce the sunburned appearance. Your skin will naturally bronze over the next week or two, and as you continue treatment, the sunburned-to-bronzed appearance will repeat. As with a sunburn, your skin will flake and exfoliate normally. Use a moisturizer to reduce the appearance of dry flakes.

N/A

We found other products you might like!